Campbell's
Dive into the World of Campbell's and Celebrate Flavours
Welcome to the world of foodservice that exceeds your expectations! Campbell's products will help you create unforgettable taste experiences for your customers. The company firmly believes that every bite counts. Their products are created with the finest quality in mind, bringing the utmost confidence to your customers. Campbell's is constantly evolving to meet your current and future needs.
Dive into the tasty journey of Campbell's, an adventure spanning over 140 years that began with Joseph Campbell and Abraham Anderson creating the Joseph Campbell Preserve Company in Camden, New Jersey. By 1897, the icon of condensed soup had emerged, thanks to John T. Dorrance. A revolution for North American households, offering an affordable, nutritious option within the blink of an eye. Following its success in the U.S. in 1930, the adventure began in Canada. A human and culinary adventure steeped in time, where generations of families have shaped this unforgettable success.
Campbell's Certifications
At Campbell's Canada, the fight against hunger is a priority cause. The company focuses its philanthropic efforts on finding solutions to this emergency by working closely with local food banks and various community organizations. The commitment is concrete, and the mission is clear: "Let's join forces to put an end to hunger through committed and supportive partnerships".
Moreover, in 2021, Campbell's received the certification of Canada's Most Reputable Company and Toronto Region's Best Employer.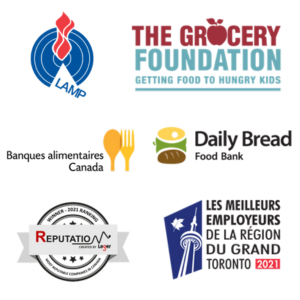 140 Years of Innovation and Indulgence Seeking the Exceptional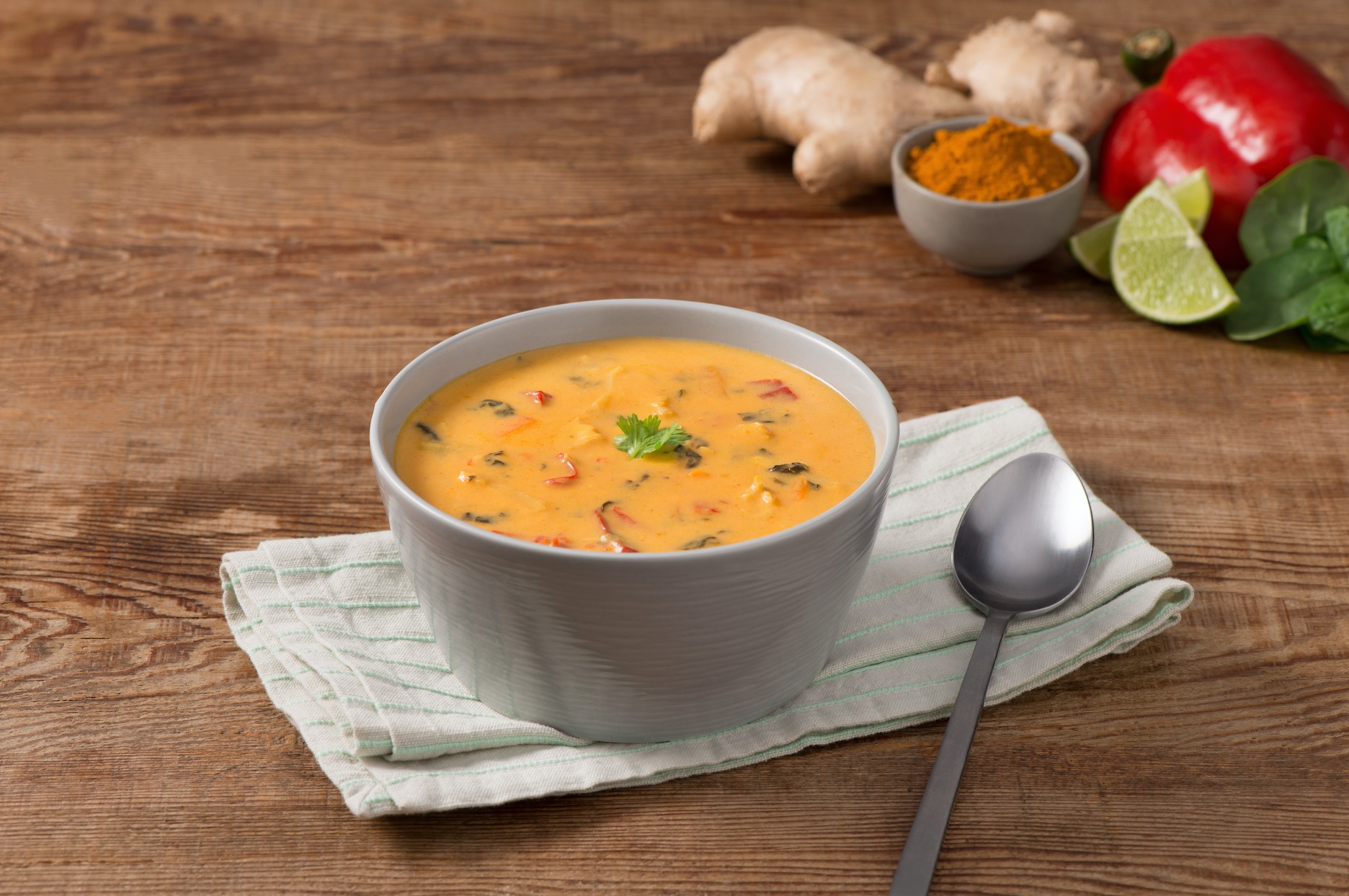 Discover Campbell's Soups, a Bowl of Flavour in Every Bite
Campbell's soups are the refined choice for those who aspire to a balanced menu. Offer your customers a product of consistent quality thanks to simplified preparation. Appreciated by Canadian hospitals, their rapid preparation is a real crowd-pleaser. Bring the pleasure of eating back to life with Campbell's healthy soups.
Savor Ready-to-Eat Excellence, a Fusion of Quality and Convenience
Elevate your culinary standards with Campbell's ready-to-eat meals, a tasty treat that meets your quality requirements. Campbell's rigorous controls ensure daily consistency and reliability in your kitchen. The frozen format reduces labor requirements, helping you control costs, portion after portion.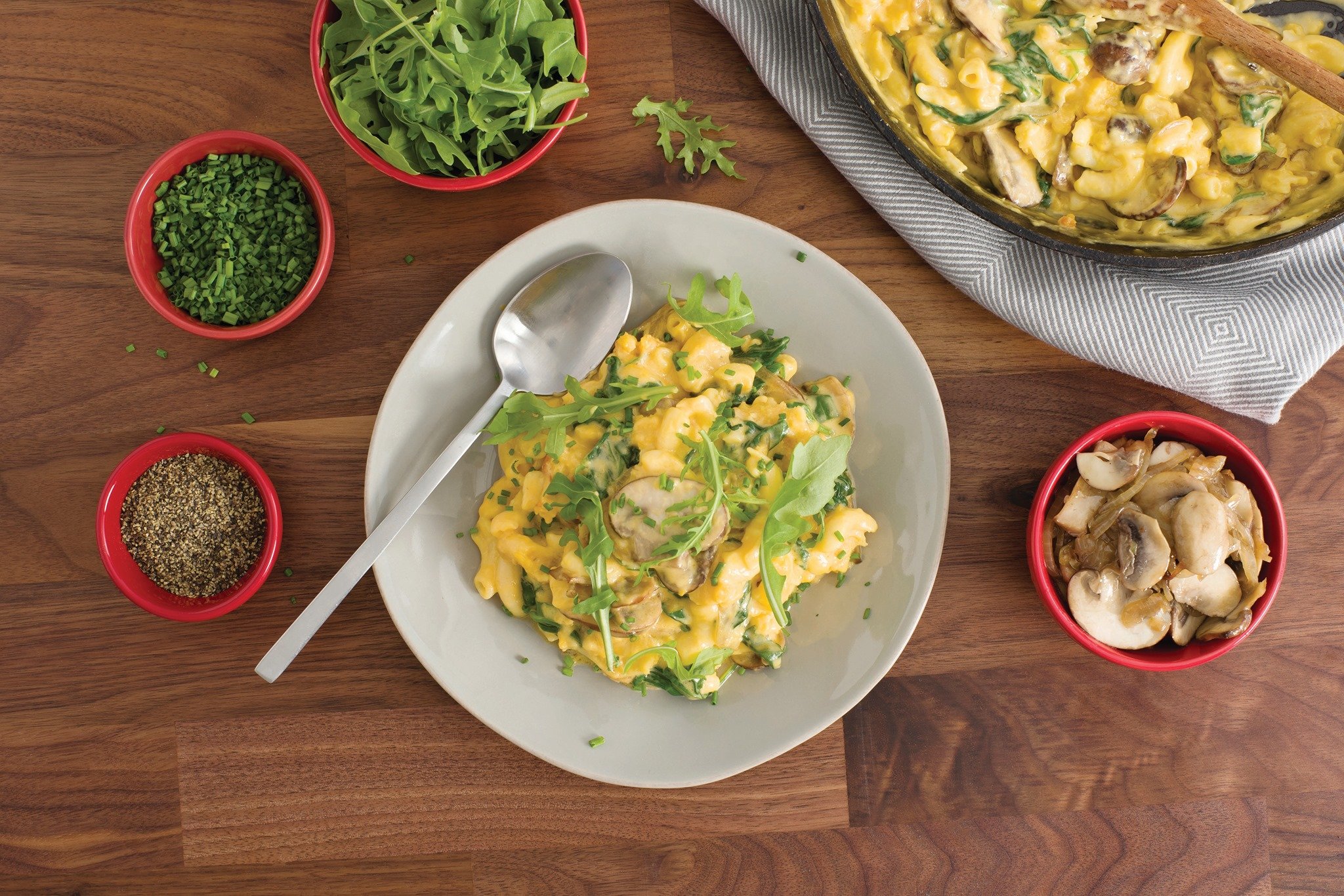 Experience the Magic of Flavor with Salsas
Discover a wide range of flavors with chunky salsas, the time-saving way to create authentic dishes. Packed with ingredients such as tomatoes, onions and spicy jalapenos, salsas will stimulate your senses and creativity with their versatility and spicy taste.
Quesadillas Recipe by Campbell's
Steps :
Place half the salsa, chicken, cheese, beans and jalapeno pepper in a bowl and mix well

Spread about 142 ml (5oz) of the mixture on a tortilla

Cover with another tortilla and press together firmly

In a medium skillet, heat the oil over medium heat and lightly brown the Quesadilla on both sides

Cut into 6 pieces and garnish with sour cream and fresh coriander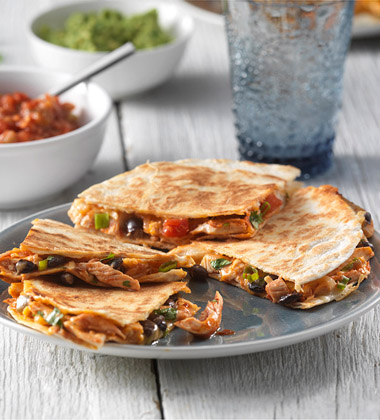 Discover the Campbell's catalog for Mayrand Plus