Les viandes CDS inc
Les Viandes CDS, a vast selection at your fingertips
Les Viandes CDS Inc. sells a wide range of processed meats and cold cuts. Cooked, smoked, breakfast-style or toupie hams, as well as different types of pepperoni, salami, mock chicken, bacon, bologna and cretons, are available to cater to the needs of the restaurant industry. Mayrand CHEF and Saroma deli meats are the result of Mayrand Plus's partnership with Les Viandes CDS Inc.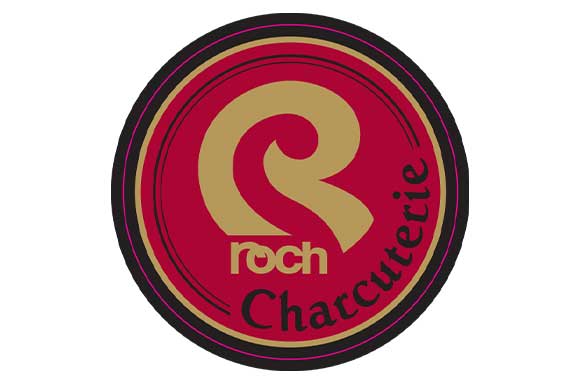 A Quebec-based family business
Operating in Saguenay since 1991, Les Viandes CDS Inc. has always specialized in the food-processing industry. The company was taken over by the Dostie family in 2006 and produces quality fresh and frozen deli products. All team members are passionate about the work that they do and committed to customer satisfaction and achieving high quality standards.

A tasty variety without compromising on quality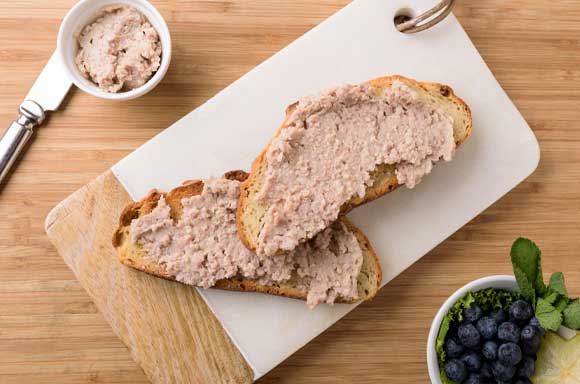 Cretons... eat 'em up!
Cretons are part of Quebec's culinary heritage and are unique to our province. Les Viandes CDS Inc. offers a gluten-free version of this pork, onion and spice spread to suit all tastes.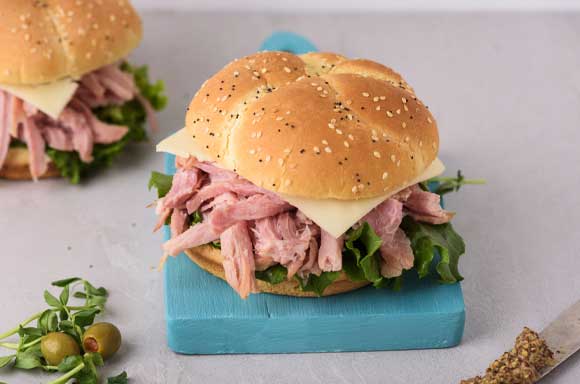 Quality products
Certified by the CFIA and HACCP provincial and federal institutions, Les Viandes CDS Inc. respects the highest standards with rigorous quality control at every manufacturing and processing stage.
Photo credits: Les Viandes CDS Inc.